Stress Management for Teens
Young people face so many demands on their time trying to balance their social life, sports, school and family.  It is no wonder that they sometimes get stressed. This stress can result in changes in behaviour, difficulty in sleeping and even falling grades.
I work with individuals or small groups of two or three to help teens manage their stress, improve their wellbeing and give them the confidence to manage small problems or set backs in a positive manner, so that they do not grow into a major issue, giving them techniques and tools that they can use for the rest of their lives.
Self Confidence
Using strengths based coaching techniques and cognitive behavioural coaching I can help your student increase their belief in their own abilities. Working with strengths has been shown to be linked to improved academic performance, social skills and well-being. I will gently challenge negative self-beliefs helping your teen replace them with more positive beliefs and a flexible mindset to help them maximise their performance. 
Academic Coaching
Whether it is GCSEs, IBs or A-levels, sometimes it is hard to see what you are working towards, especially if there are other passions in play such as theatre, sports or just your student's social life. Students have often not mastered time management, and may have difficulty focusing on priorities.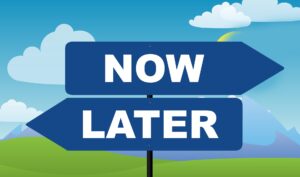 This is where a regular check on progress and some non-judgmental challenges over what could have caused problems can come in handy. I have first hand experience of guiding teens through both A-levels and the IB system and can help your student organise their time to achieve their goals in life.
Mentoring
Students sometimes struggle with transitions; they have set backs with friendships that can threaten to derail all the hard work they are doing at school; or sometimes a child has difficulty dealing with others who are unkind or bullying. Adolescents and teens often find it hard to talk about the things that affect their lives with their parents, but will open up to a third party.
I have experience of working with adolescents and teens who have suffered trauma, or are dealing with stress or negativity, giving them an outlet for their frustrations or anger while helping them see the world from another, more positive angle.
Personal Statements and Resumés
Applying  to university can be a stressful time for teenagers and parents. 
I can help your student prepare their CV or their personal statement for university applications.  The first session, where we explore their strengths and self-presentation and gain some of the skills to help them create a meaningful and successful statement, can be shared with a friend while further sessions are intensely one-to-one as we refine and polish. Many students I work with in this way later come back to me to help them with their first job applications after university.
Interview preparation
One or two sessions of interview preparation can improve a student's body language,  increasing the probability of their success and role play hard and soft interviews so that they can cope with the pressures of self presentation when it really matters.